PAR Golf announced as Swedish distributor for PowaKaddy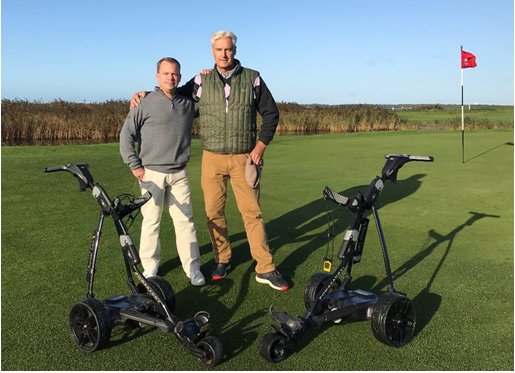 Sittingbourne, Kent, UK – 04/10/2019 – PowaKaddy, the world's number one electric trolley manufacturer, has appointed PAR Golf as its exclusive distributor in Sweden with effect from 1st January 2020.
PAR Golf is a new Swedish golf distribution company based in Vellinge, just south of Malmo. The company is headed by Per Sjostrom and Andreas Nilsson who have more than 50 years of experience in the golf industry.
Sjostrom and Nilsson have worked with PowaKaddy for many years in previous positions and, accordingly, have an in-depth understanding of the company's products and brand values.
"Per and Andreas have a wealth of experience in the golf industry," commented PowaKaddy's CEO, David Catford. "So, we look to draw upon their knowledge and contacts to further grow and develop the Swedish market."
"PowaKaddy is the biggest and most successful electric trolley brand in the world. We are very pleased to be working with them," says PAR Golf's Co‑Owner, Per Sjostrom.
"Electric trolleys are really growing in Sweden. We understand the market and we know the customers. So, this is an exciting venture and one that we are very proud to be a part of."
To contact PAR Golf about PowaKaddy's products for 2020, please contact Andreas Nilsson on +46 702 151640, andreas@pargolf.se or Per Sjöström on +46 702 151650, per@pargolf.se.
Regards
Welcome to WordPress. This is your first post. Edit or delete it, then start writing!